Audiologist in Iron Mountain, MI
Upper Peninsula Audiology in Iron Mountain, Michigan
At Upper Peninsula Audiology, we understand that hearing is more than one of our senses. Hearing, listening, and communicating allow us to be a part of the world. To better serve our community, we have opened an office in Iron Mountain, Michigan. Please contact us to set up your appointment.
Dr. Kati Stilwell – Audiologist in Iron Mountain, MI
Dr. Kati Stilwell is our main Audiologist in Iron Mountain, Michigan. She is from lower Michigan and has found her home in the beautiful UP. Dr. Stilwell received her bachelor's degree in Speech and Hearing Health Sciences from Northern Michigan University in 2015. Kati received her doctoral degree in Audiology in May 2019 from Central Michigan University.
Dr. Stilwell established the only cochlear implant program in the Upper Peninsula in 2019. She is passionate about best practices and providing top of the line hearing healthcare to all of her patients.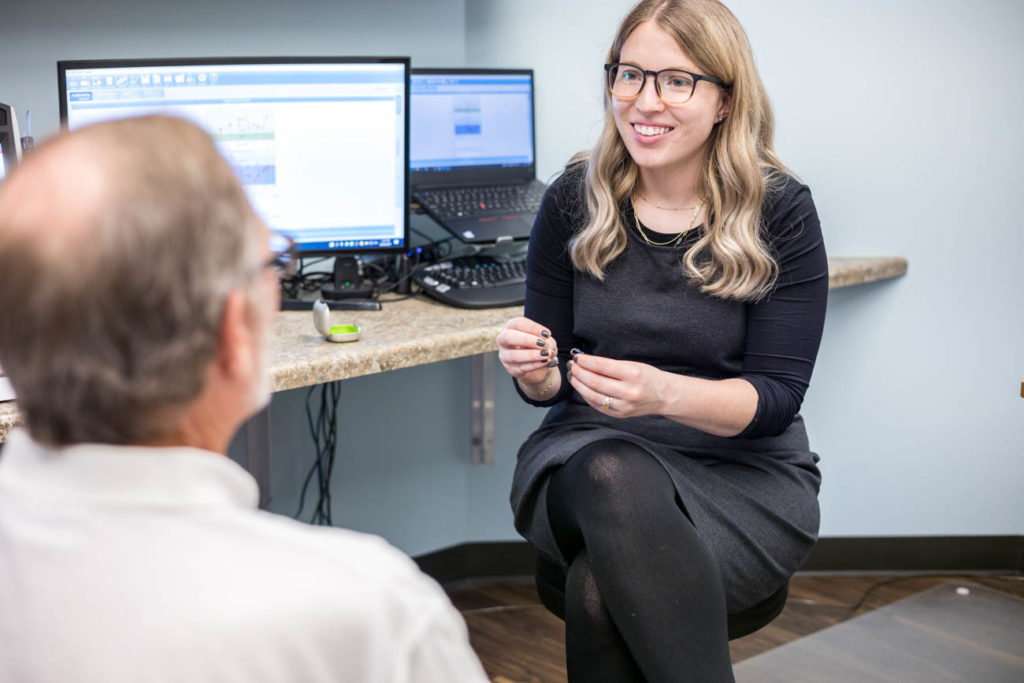 For a detailed description of services, please see the "Services" tab.
Comprehensive Hearing Evaluations
Hearing Aid Fitting and Follow-Up
Hearing Aid Demos
Cochlear Implant Evaluations and Adjustments
Industrial Hearing Screenings and Protection
Newborn Hearing Screenings
Compensation and Pension Evaluations for Veterans
Veteran Services
Custom Hearing Protection and Swim Plugs
Please contact us so that we can help you hear what you've been missing!
Upper Peninsula Audiology – Iron Mountain
127 South Stephenson Ave, Suite 105
Iron Mountain, MI 49801