Upper Peninsula Audiology in Houghton, Michigan
At Upper Peninsula Audiology, we understand that hearing is more than one of our senses. Hearing, listening, and communicating allow us to be a part of the world. With 40 years of combined experience, our goal is to help you hear the world around you. To better serve our community, we have opened an office in Houghton, Michigan. Please contact us to set up your appointment.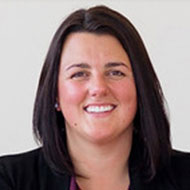 Dr. Melissa Collard and Dr. Krista Frick – Audiologists in Houghton, MI
Dr. Melissa Collard is a Copper Country native and a graduate of Calumet High School. She received her bachelor's degree in Speech and Audiology from Western Michigan University. She also received her doctoral degree in Audiology (AuD.) from Western Michigan University.
Dr. Krista Frick received her undergraduate degree from the University of Wisconsin-Madison and her doctorate (AuD.) from Wayne State University. She then practiced in the greater Detroit area before moving back to the Upper Peninsula to work as a VA Audiologist in Iron Mountain. She joined the team at Upper Peninsula Audiology in the fall of 2018.
Comprehensive Hearing Evaluations
With our office in Houghton, you will not have to travel far to receive the best in hearing care. Our extensively trained audiologists provide diagnostic hearing evaluations for all ages. We work closely with your physicians and other care providers to find the best solution for you.
Hearing Aid Fitting in Houghton
Upper Peninsula Audiology in Houghton, Michigan, offers the latest digital technology in varied hearing aid styles from leading manufacturers. We ensure the aids we use are at the forefront of research and technology. Moreover, we provide counseling to help you communicate more effectively with your family and friends and adjust to your hearing aids. We use the most advanced fitting methods and equipment and verify all of our fittings.
Custom Hearing Protection
Custom hearing protection is the best way to seal out the noise and preserve your hearing. Whether you are mowing the lawn, require protection for your job, we can find the appropriate hearing protection for you. At our office in Houghton, we can create custom hearing protection for you or your entire company.
Contact Us
Please contact us so that we can help you improve your hearing.
Location
Upper Peninsula Audiology – Houghton
901 W. Sharon Ave., Unit 9
Houghton, MI 49931