At Upper Peninsula Audiology we understand that hearing is more than one of our senses. Hearing, listening and communicating allows us to be a part of the world. With forty years of combined experience, our goal is to help you hear the world around you.
What makes us different?
Our audiologists hold a doctoral or master's degree in Audiology and are certified by the State of Michigan as well as ASHA (American Speech and Hearing Association) and/or AAA (American Academy of Audiology). We encourage walk-in appointments for cleaning and checking of your hearing aids and we NEVER charge for a simple cleaning. Our office is open Monday through Friday from 9-5 and Saturdays by appointment.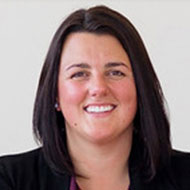 Melissa Collard
Audiologist
Melissa Collard is a Copper Country native and a graduate of Calumet High School. She received her bachelor's degree in Speech and Audiology from Western Michigan University. She also received her doctoral degree in Audiology (AuD.) from Western Michigan University. Before moving back to the area in 2011, she was working at Munson Medical Center in Traverse City, MI.

Melissa and her husband Gregg have two children. She loves her profession and Upper Peninsula Audiology, but when she is not seeing patients she enjoys watching her kids play sports, baking cakes, kayaking, and anything that involves being outside in our beautiful Upper Peninsula.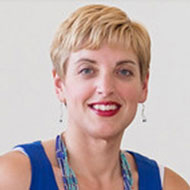 Sherrie Vorbeck
Office Manager
Sherrie Vorbeck serves as our Office Manager and as a Certified Occupational Hearing Conservationist (COHC). Sherrie graduated from Jeffers High School and worked as a Certified Nursing Assistant at Portage Hospital before joining our team in 2012. Sherrie received her COHC certification through the Council for Accreditation in Occupational Hearing Conservation in Louisville Kentucky. She lives in Houghton with her family and enjoys spending her free time exploring the amazing Keweenaw outdoors.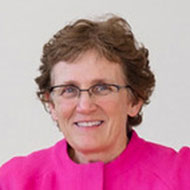 Nancy Reed
Audiologist
Nancy Reed has been a practicing audiologist in the Keweenaw for 30 years. She established the first audiology clinic in the Western Upper Peninsula after moving to the area from Chicago. She earned a B.A. at the University of Michigan and a Master's degree in Audiology from Western Washington University. Nancy completed her post graduate work at the University of Wisconsin.

Outside of work she enjoys gardening and reading. Nancy and her husband, Kirk have three amazing (grown) children.